Church & Religious Institution Painting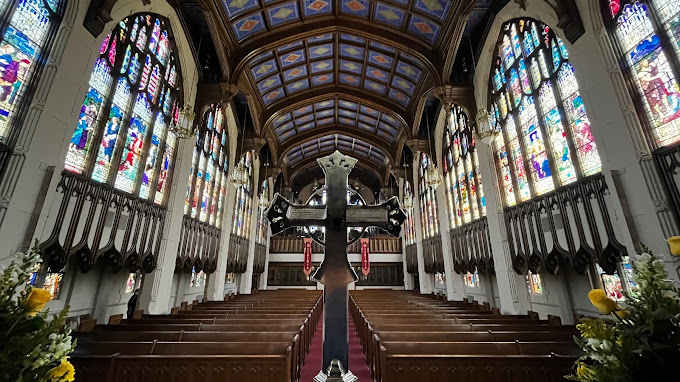 Ace Painting Services has served as a premier painting service for religious institutions across the metro Atlanta area for decades. Our past projects include churches, synagogues, and mosques, and our staff has extensive experience with religious architecture and satisfying the particular aesthetic / scheduling requirements of religious institutions.
Our areas of expertise include:
Pew / altar / pulpit repainting & refinishing
Sanctuaries
Rectories
Fellowship halls
Decorative moulding
Plaster repair
High vaulted ceilings
Common areas
Restrooms
Stained glass frames
Steeples
Trim & siding
Window glazing & restoration
Painted or unpainted brick
We paint religious buildings of all faiths including church painting, synagogue painting, mosque painting and temple painting. Compared to general painting services, our staff has the experience and equipment to accommodate the specific needs of religious institutions, including the painting of high vaulted ceilings, high steeples, stained glass frames and so on.
Ready to get your project started? Give us a call at (678) 585-4766 or request an online quote to get started. From there:
We will reach out to schedule a visit to your project location. We'll discuss the scope of work, any special requirements and your scheduling needs to ensure that painting is minimally disruptive.
We'll discuss your scheduling needs and the date of project completion. At this point, an estimate is prepared and sent for approval, and any final revisions to project scope are made at this time.
The work begins. Our team will work diligently to exceed your expectations and to ensure the project is completed according to the agreed upon timetable.
After the project is completed, a project manager will meet with you for a final walkthrough to ensure your total satisfaction.
We look forward to serving as your painting service partner for years to come!